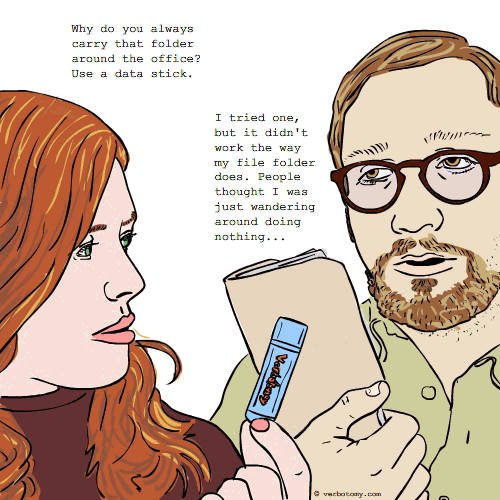 DEFINITION: n. A prop (e.g. papers, files or any non-functional equipment) used to create the illusion of busyness. v. To use office supplies to create the illusion that you are working.
Voted For: Roboflage
Successfully added your vote for "Roboflage".
Pronunciation: row-bow-flaj
Sentence: Howard found that measuring floors desks and windows allowed him to prowl the office at will, his roboflage consisting of a tape and clipboard.
Etymology: robot (worker) + camouflage
Points: 599
Voted For!