Verbinition
Do you have a great idea for a Verbotomy definition?
Would you like to see it illustrated? And do you want to see a gaggle of words invented to match it?
If you want to share it with us (i.e., you give us permission to use it as we see fit according to our website terms and conditions ), just fill our this form and send it in...
We will respond to all submissions and let you know if, and when, we can verbotomize your definition. Thanks!
---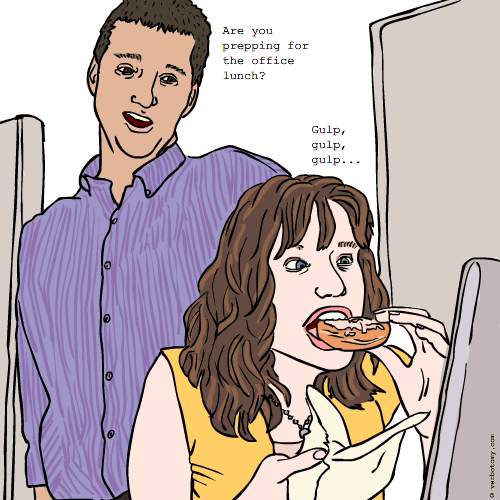 DEFINITION: v. To pig out at your desk right before a business lunch, so you'll be satisfied with a salad and water at the restaurant, and create the impression that you're not a glutton. n., A secret snack taken to strengthen one's resolve not to eat too much while others are watching.