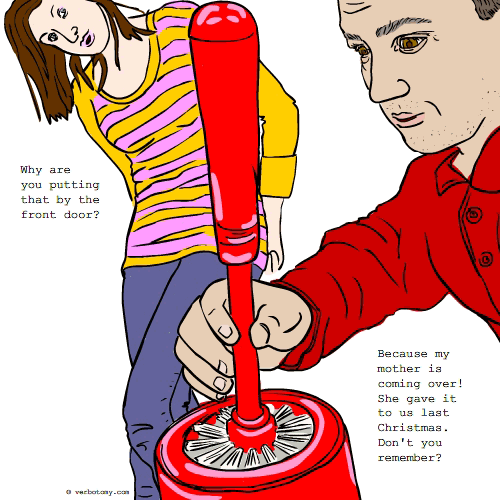 DEFINITION: n., An ugly decorative item or article of clothing received from friends or relatives, which is kept stored away but ready to be pulled out at a moment's notice in anticipation of a return visit. v., To temporarily place an old, and perhaps unattractive gift in a place of honor.
Voted For: Uglament
Successfully added your vote for "Uglament".
Created by: artr
Pronunciation: əgləmənt
Sentence: Bill and Joan have one of the prettiest Christmas trees in the neighborhood. The only thing that keeps it from being the best is the huge uglament they are obligated to hang prominently on their tree. It was a gift from Joan's mother. Mom made this atrocious bauble in her craft class from an egg carton and too much glitter.
Etymology: ugly (unpleasant or repulsive, esp. in appearance) + ornament (a thing used to adorn something but usually having no practical purpose)
Points: 494
Voted For!