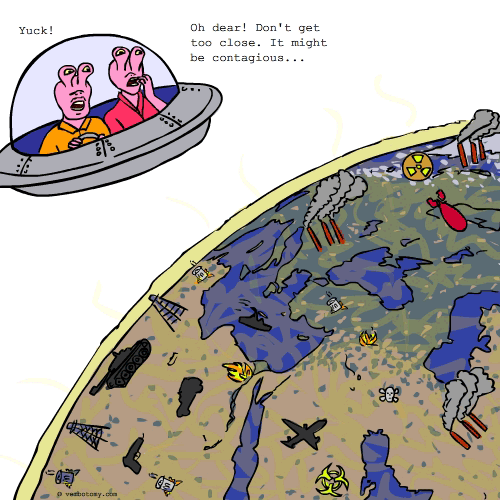 DEFINITION: n. A sick planet which has a cold, a fever, and some kind of weird infection. v. To be worried sick about the health of the planet, because you know the problem is really the people.
Voted For: Galaxative
Successfully added your vote for "Galaxative".
Pronunciation: gal ax a tiv
Sentence: Old Mother Earth had been long been in a constipative state when it came to ridding her heavenly body of toxins. Some Earthlings feared that it was getting too late to give her a galaxative to rid herself of the cosmic damage inflicted by her inhabitants.
Etymology: Galaxy ((astronomy) a collection of star systems; any of the billions of systems each having many stars and nebulae and dust) & Laxative (a mild cathartic;stimulating evacuation)
Points: 839
Voted For!