Verboticism: Achilleshail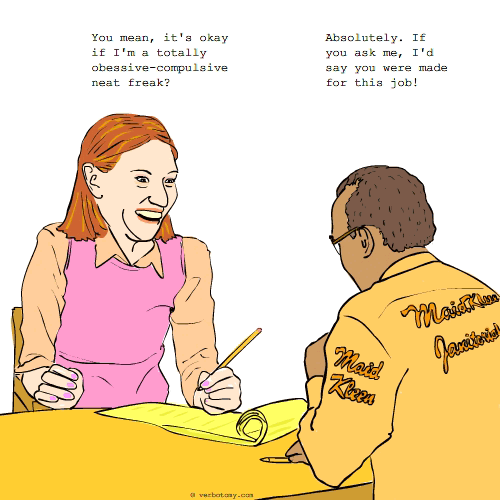 DEFINITION: v. To suddenly discover that your most troublesome personality defect, for which you have been taking medication and/or therapy, is actually your greatest asset. n. A perceived weakness which is actually a strength.
Voted For: Achilleshail
Successfully added your vote for "Achilleshail".
Pronunciation: uh-Kill-ease-Hayl
Sentence: Who knew that the fluctuting voice would be just what they were looking for in casting the commercial. Thank God for my Achilleshail.
Etymology: Achilles Heel-a (fatal) weakness in spite of overall strength + Hail-to acclaim
Points: 749
Voted For!