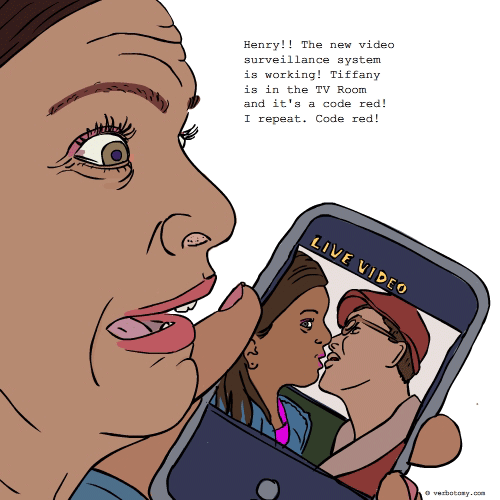 DEFINITION: n. The uneasy comfort that comes from knowing that your family, your friends, the police, the taxman, and every marketer in the world, are using the newest technology track your every move. v. To lose your privacy due to technology.
Voted For: Camxiety
Successfully added your vote for "Camxiety".
Pronunciation: Cam-zy-ity
Sentence: When Jim discovered that his every move was being tracked by the latest 'all seeing' surveillance system, he went into a complete state of camxiety and locked himself in the cupboard under his stairs for a week.
Etymology: Blend of Cam(short for camera) and anxiety
Points: 1385
Voted For!