Verboticism: Floreuthanasia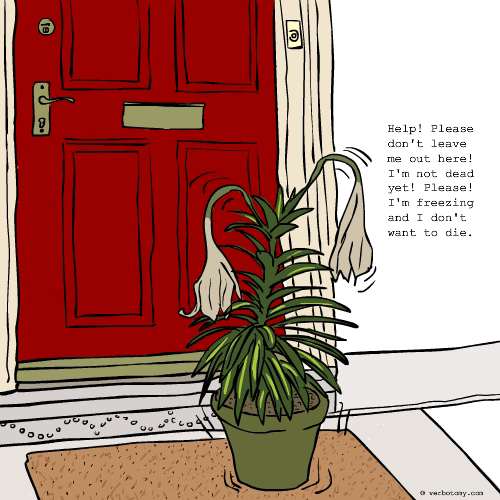 DEFINITION: v., To put an unwanted houseplant, especially a seasonal or gift plant like a Poinsettia or Easter Lily, outdoors in hopes that it will die. n., An unwanted houseplant which has been left to nature.
Voted For: Floreuthanasia
Successfully added your vote for "Floreuthanasia".
Pronunciation: Flo reu tha na sia
Sentence: Every time his mother in law gave him a poinsettia, he floreuthanazed the poor plant by placing it in the backyard. He figured a quick death by floreuthanasia outside was better than a gradual dying indoors.
Etymology: Flora (plant life) & euthanasia (put to sleep)
Points: 692
Voted For!