Vote for the best verboticism.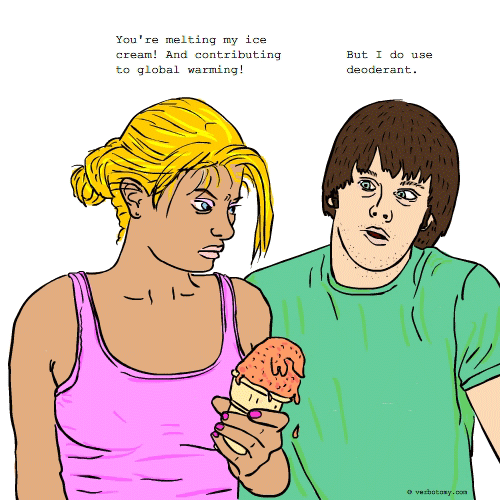 DEFINITION: n. A person who blames their neighbors, coworkers, and/or parents for anything and everything that is wrong in the world. v. To lay blame on someone for something which is obviously beyond their control and influence.
Verboticisms
Click on each verboticism to read the sentences created by the Verbotomy writers, and to see your voting options...
You have two votes. Click on the words to read the details, then vote your favorite.
Created by: Tigger
Pronunciation: /RAP-shun-uh-liyz/
Sentence: Nothing was ever Doug's fault, and he would be the first one to admit that. He would raptionalize away any hint of blame for anything that went wrong, and he never hesitated to name a scapegoat for any conceivable problem. Doug made an art out of 'passing the buck'. Even when he was caught taking office supplies from the office, he blamed his parents for not spending enough time with him as a child, because, he explained, they were both workaholics.
Etymology: Rap - blame or punishment, especially for a crime (from Swedish, rapp "light blow" as in a rebuke) + Rationalize - to ascribe problems to causes that superficially seem reasonable and valid, but are actually unrelated (from Latin, ratiōnālis "reason")
Created by: jadespring
Pronunciation:
Sentence:
Etymology: from german stinkfinger.
Created by: petaj
Pronunciation: folt-you-n
Sentence: Kate was shunned by her neighbours because they were tired of her faultuning them. They had tried to be friendly, but what could they do with someone who castigated them for the sun coming up later as Winter came on.
Etymology: fault + fortune (destiny, fate) + tune (she's not singing that same old song again?)
Created by: alicat
Pronunciation: Jug-er-blame
Sentence: Tom loved to Juggerblame everyone when things weren't going his way. From his car accident that his mother-in-law caused, to his ingrown toe-nail caused by the thunderstorms, everything was always someone else's fault.
Etymology: Juggernaut (something that destroys everything in its path) + blame (to place the responsibility of the action / event on someone else)
Created by: green
Pronunciation: U fo ism
Sentence: This is just proof of your stupid ufauxism.
Etymology: You faux ism
----------------------------
COMMENTS:
Very good word - OZZIEBOB, 2008-04-26: 19:12:00
----------------------------
Created by: Stevenson0
Pronunciation: fawlt/foist
Sentence: Jenny faultfoists all her marriage problems on her mother.
Etymology: fault (flaw; failing) + foist (to force upon or impose fraudulently or unjustifiably)
----------------------------
COMMENTS:
that's martial law for you! - galwaywegian, 2008-04-24: 05:41:00
Good blend - OZZIEBOB, 2008-04-26: 19:11:00
----------------------------
Created by: artr
Pronunciation: bluhn-der-buhs
Sentence: Jill never feels that she is to blame for anything. Should one of her friends suggest that she has made a mistake, she is perfectly willing to throw them under the blunderbus. She will then take over for the driver and do doughnuts just to drive her point home.
Etymology: blunder (mistake) + blunderbuss (an obsolete short musket with large bore and flared muzzle, used to scatter shot at short range )
Created by: mrskellyscl
Pronunciation: sin-flate
Sentence: Jean would sinflate every mistake Jack made until he felt like he needed to beg for absolution.
Etymology: sin: guilt, trespass, ungodliness + inflate:aggrandize, blow out of proportion
Created by: bookowl
Pronunciation: blame/bee/dex/trose
Sentence: A blamebedextrous person can shift blame with double the speed.
Etymology: blame + be + ambidextrous
----------------------------
COMMENTS:
clver! - mweinmann, 2009-06-18: 08:52:00
----------------------------
Created by: Jabberwocky
Pronunciation: kri/ti/size
Sentence: Sally was convinced that the world was doomed by thoughtless people and would often let her opinions out in carefully aimed citisighs. "odor" "mold" "dust" "waste of space"
Etymology: criticize + sighs
----------------------------
COMMENTS:
funny word! - wordmeister, 2008-04-24: 10:09:00
Nice word. - OZZIEBOB, 2008-04-26: 19:10:00
----------------------------