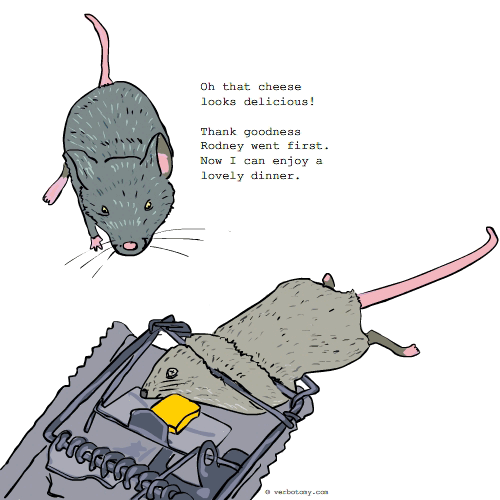 DEFINITION: v. To generously allow others to precede you in hopes that they will identify, reduce, and perhaps be eliminated by, the potential hazards. n. A gesture of courtesy which is really the lead-in to a trap.
Voted For: Pitfool
Successfully added your vote For "Pitfool".
Pronunciation: Pit-fewl
Sentence: Before tasting the coffee, I pitfooled my wife by offering her a sip to make sure it wasn't too hot to drink. It turned out it was.
Etymology: Pitfall (a danger) + fool (a gullible or dumb person; to trick such a person)
Points: 479
Voted For!