Verboticism: Tinselfitter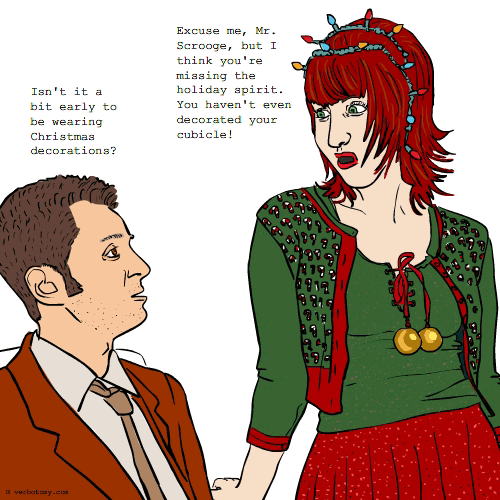 DEFINITION: n., A person so enamored with the holidays that they don't just deck their halls and home, but they also decorate their car, their cubicle, their pets, and themselves. v., To obsessively decorate according to seasonal holidays.
Voted For: Tinselfitter
Successfully added your vote For "Tinselfitter".
Pronunciation: tin-sul-fit-ter
Sentence: Molly is such a tinselfitter, every December she outfits her desk in tinsel and baubles. She tinselfits out the rear window of her car with fairy lights
Etymology: tinsel + fitter
Points: 608
Voted For!