Verboticism: Transitdentalmeditation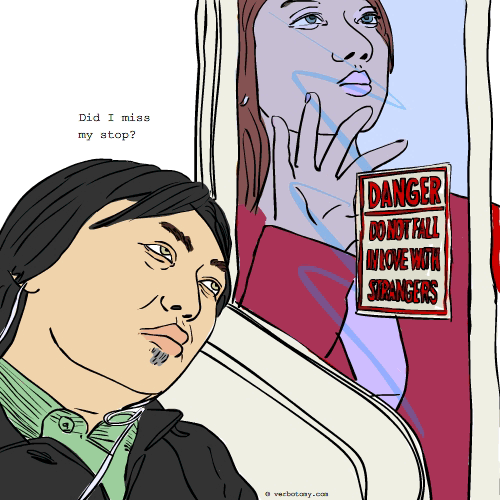 DEFINITION: n., A semi-conscious state experienced by early morning commuters on a subway, bus or car. v., To mentally transport oneself in the opposite direction of which you are traveling.
Transitdentalmeditation
Pronunciation: tranz/it/den/tal/med/i/tay/shun
Sentence: I find the transitdentalmeditation technique is the most effective way to remove the stress of the daily commute while bringing fulfillment and contentment to life - it is achieved by gently gritting your teeth to absorb the vibrations of the subway track - no drooling allowed!
Etymology: transit + dental + transcendental meditation
Points: 341