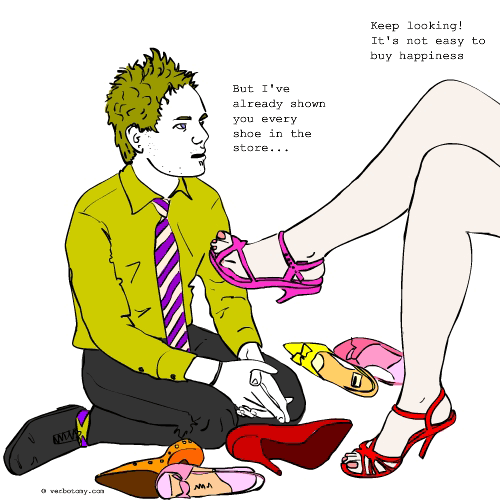 DEFINITION: To purchase a bauble, article of clothing, or major appliance, in order to alleviate anxiety or other psychological stress. Often leads to overspending.
Pelfesteem
Pronunciation: pelf + esteem
Sentence: Sure, the new 452" Plasma was expensive, but I was feeling low and needed some pelfesteem.
Etymology: No doubt you've heard of self-esteem? Well then.
Points: 785