Verboticism: Lawyertudity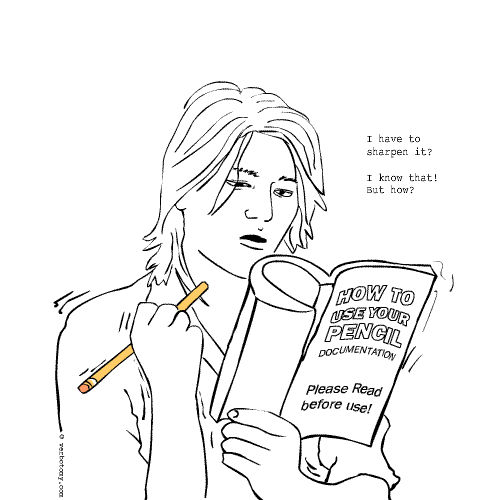 DEFINITION: An often debilitating condition characterized by compulsive, repetitive and obsessive reading of product documentation and warranties.
Lawyertudity
Pronunciation: LOY-yer-TOO-dih-tee
Sentence: Bobby feared the industry--due to their growing lawyertudity--would fine him for sleeping on that side of the mattress.
Etymology: attitudes of lawyers ... if you're not doing what all the words say, we'll sue ya!
Points: 365