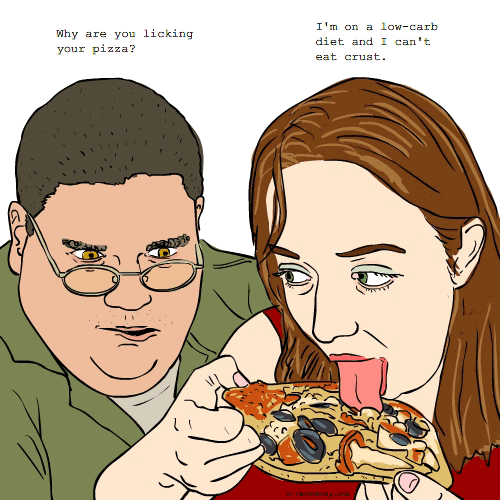 DEFINITION: v. tr. To eat in a peculiar or ritualistic manner in an effort to lose weight while consuming more. n. An idiosyncratic method of eating, usually adopted for "health reasons".
Celeremony
Pronunciation: SEL-uh-ree-moh-nee
Sentence: Elena reverently placed the perfectly trimmed stalks into place - a perfect pentagram (5 grams), in preparation for her nightly celeremony.
Etymology: celery, ceremony
Points: 557