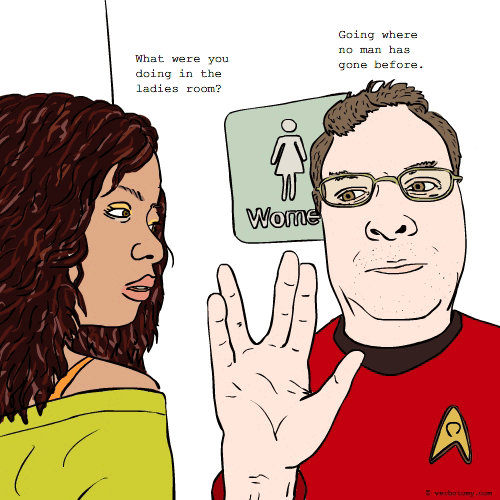 DEFINITION: n. A pop culture entertainment property, which has transcended itself and become a de facto religion with legions of devotees, prescribed rituals and sacred texts. v. To follow a pop culture icon with unquestioning devotion.
Streetcreed
Pronunciation: street'-kreed
Sentence: You can spot the rise of a new streetcreed by watching for new verbs (e.g. to McGyver something - to engineer a solution using improbable though commonly found items) to enter the vernacular.
Etymology: street cred (popular legitimacy) + creed (religion)
Points: 470