Verboticism: Shtickophant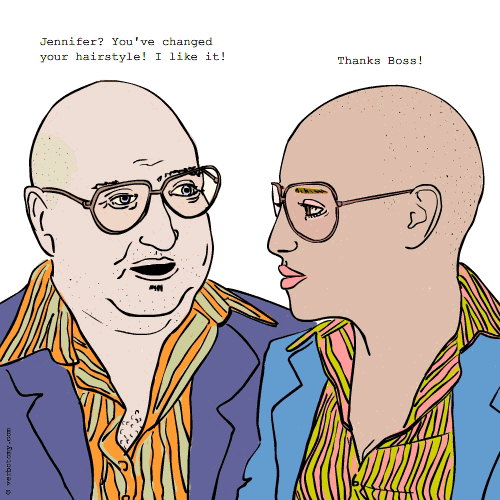 DEFINITION: v. To seek approval from your boss by emulating their style, mannerisms or affectations. n. A person who copies their boss's style in order to win favor.
Shtickophant
Pronunciation: SHTIHK-uh-fuhnt
Sentence: When Alex suddenly worked under a new boss, his days as a shtickophant were numbered, as there was no way he was going around in stilettos and pearls.
Etymology: shtick (idiosyncrasy, gimmick) + sycophant
Points: 377