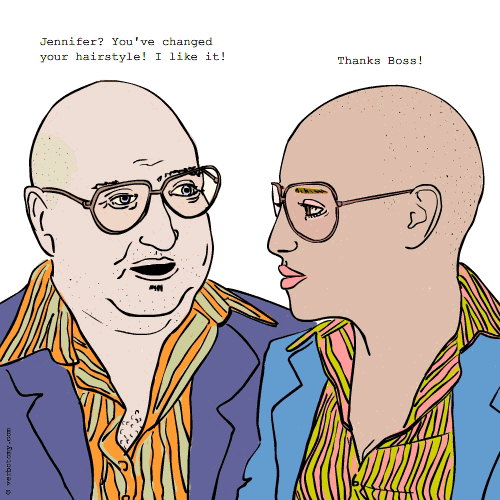 DEFINITION: v. To seek approval from your boss by emulating their style, mannerisms or affectations. n. A person who copies their boss's style in order to win favor.
Brownposer
Pronunciation: brown/poh-zur
Sentence: Jill was such a brownposer; she even bought the same hideous neon green purse that her supervisor had.
Etymology: brown-noser/pose
Points: 464