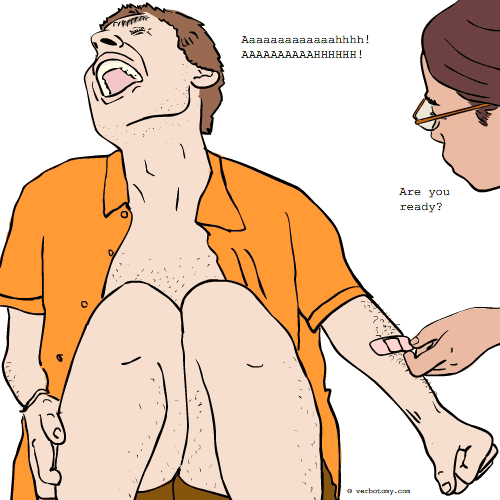 DEFINITION: n. The horrible pain that comes from pulling a bandage off of hairy skin. v. To inflict pain or injure when removing a bandage.
Shearax
Pronunciation: Shear-ax
Sentence: His wife had little patience as he winced from the shearax as she ripped off his bandaid. "try a bikini wax some day!" she scoffed.
Etymology: Shear - shaving of fur/hair Wax - act of having hair ripped off the body
Points: 359