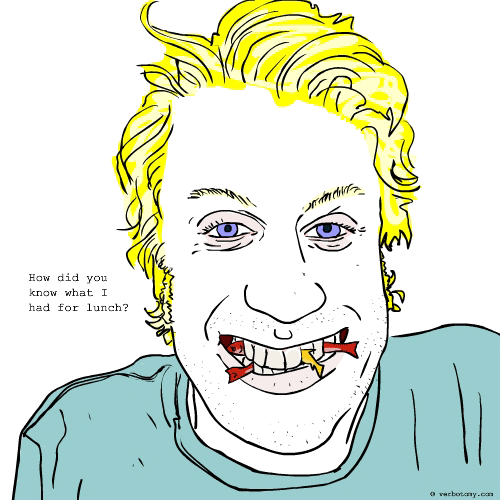 DEFINITION: n. The bits of food, and other debris, that get stuck between your teeth. v. To smile brightly and proudly unaware that you have a big piece of food stuck in your teeth.
Oralgunk
Pronunciation: orr-ul-gunk
Sentence: Gary liked to pick out his oralgunk at work, put it in a plastic container for safe keeping and when he gets home, feed it to his pet fish.
Etymology: oral + gunk
Points: 491
Voted For!