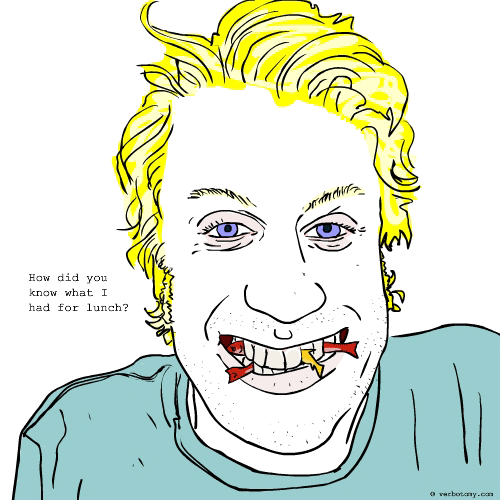 DEFINITION: n. The bits of food, and other debris, that get stuck between your teeth. v. To smile brightly and proudly unaware that you have a big piece of food stuck in your teeth.
Toothjam
Pronunciation: /ˈtuθˌdʒæm/
Sentence: Some of my teeth are so so close together that even the act of flossing itself leaves bits of dental floss as toothjam.
Etymology: Like "toe jam," but between teeth.
Points: 545