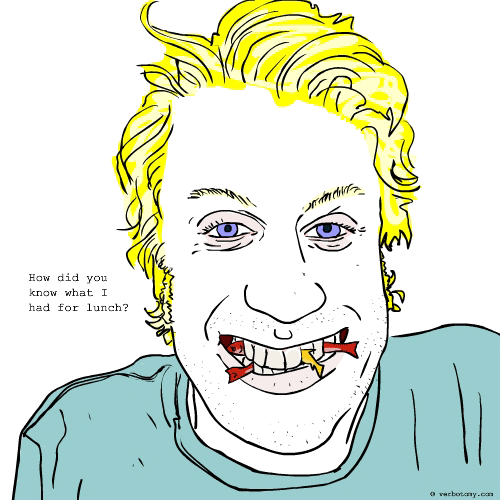 DEFINITION: n. The bits of food, and other debris, that get stuck between your teeth. v. To smile brightly and proudly unaware that you have a big piece of food stuck in your teeth.
Krud
Pronunciation: KRUD
Sentence: he chewed on his krud and reminisced at how tasty breakfast was this morning.
Etymology: like how cows 'chew their cud', we humans savour our krud.
Points: 650