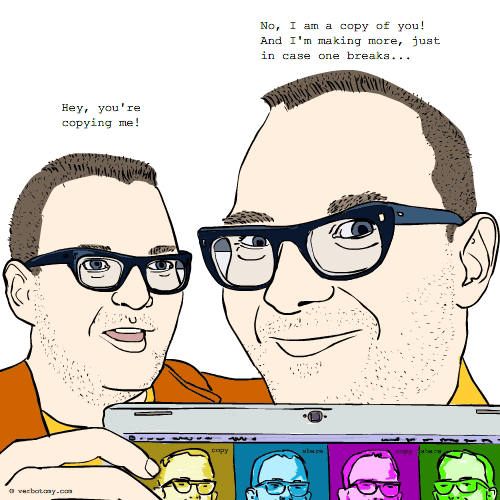 DEFINITION: v. To copy and share an idea, thing, or person because you think that it's so wonderful that everyone should have one. n. An open source clone.
Profforgery
Pronunciation: prah-for-jer-ee
Sentence: The evil Doctor Clone determined that Ann Colton would be the subject of his next profforgery. In his dementia, he was certain that what the world needed was more boney women in sleazy attire ranting about "the godless".
Etymology: proffer, forgery
Points: 296