Verboticism: Comperusaltion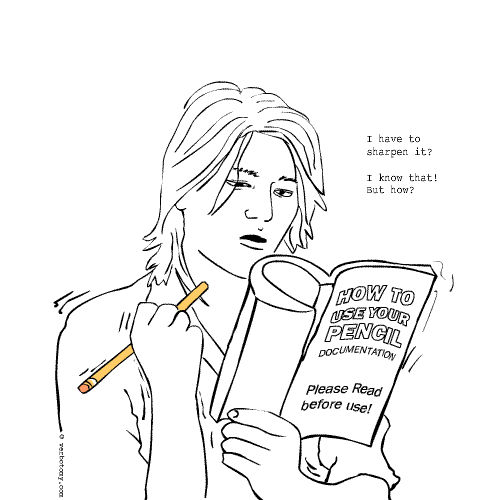 DEFINITION: An often debilitating condition characterized by compulsive, repetitive and obsessive reading of product documentation and warranties.
Comperusaltion
Pronunciation: Com-per-ooze-al-shun
Sentence: As a result of his comperusaltion, James often spent days reading before he even broke the seal on his bottle of cola.
Etymology: Perusal - the action of reading or examining something, Compulsion - an irrisistable urge to behave in a certain way.
Points: 470