Verboticism: Compassiveness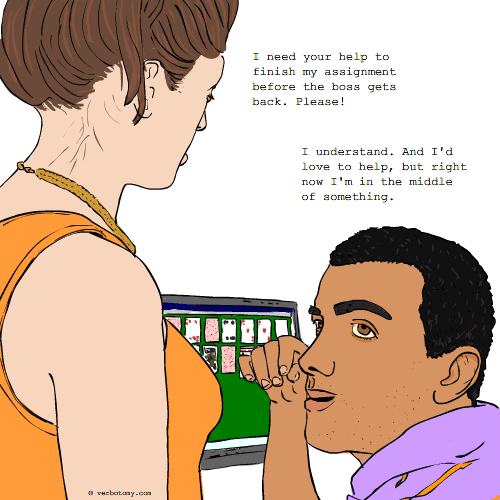 DEFINITION: v. To listen intently and sympathize with your colleagues when they request assistance, and then to simply, and completely, forget about it. n. The ability to sympathize with, yet ignore, requests for help.
Compassiveness
Created by: ekath
Pronunciation: com-pass-iv-ness
Sentence: Her attitude and attention, which seemingly sincere, should not be misleading. Its all scheming compassiveness.
Etymology: from compassionate + passive
Points: 629