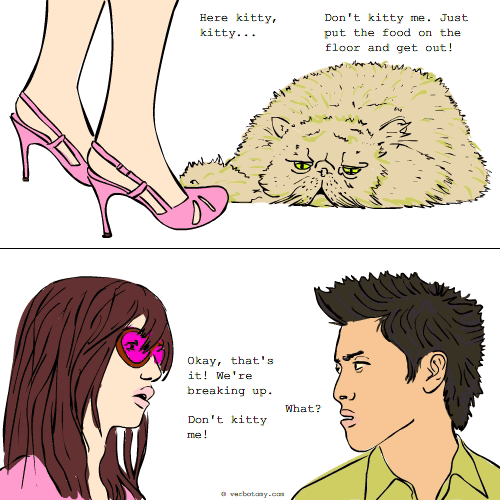 DEFINITION: v. To collect all the emotional energy you receive from one person, and then share it with the very next person you meet. n. Emotional transference.
Convibe
Pronunciation: /k&n-'vIb/
Sentence: Krisna was a very well-balanced person, partly because he would convibe any negativity he received onto his computer. His computer, on the other hand, was just plain miserable.
Etymology: from convey + vibe
Points: 479