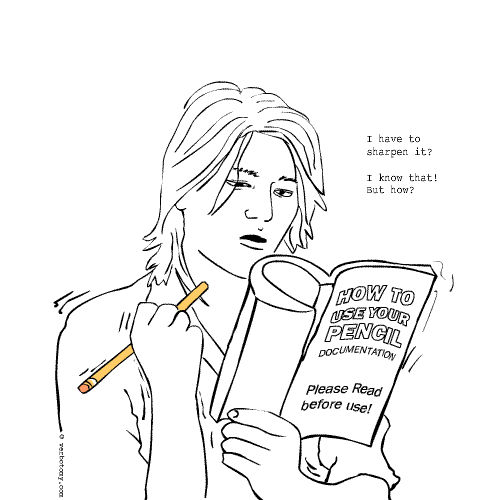 DEFINITION: An often debilitating condition characterized by compulsive, repetitive and obsessive reading of product documentation and warranties.
Atypetic
Pronunciation: aye-typ-et-ick
Sentence: OMG she is just so atypetic. She put all of the Ikea instructions into a powerpoint presentation and displayed it on the wall the entire time we were constructing the shelving unit.
Etymology: type-a personality
Points: 563