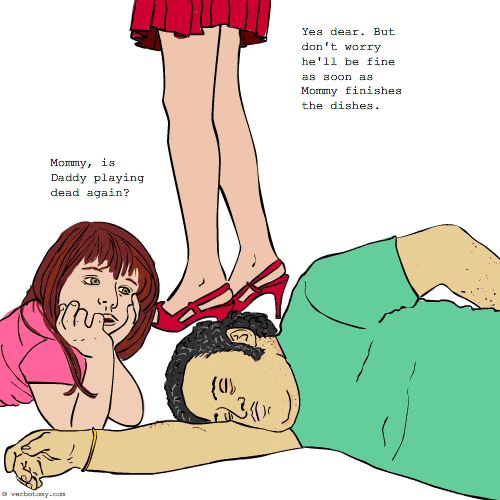 DEFINITION: v. To be physically overcome by a sudden illness, disability, or even death when asked to participate in unrewarding activities -- like work, or household chores. n. A person who gets sick when asked to work.
Actruist
Pronunciation: "Act" + truist as in altruist.
Sentence: Don't worry, dear. He won't be such an actruist once the dishes are done.
Etymology: Derived as an antonym of altruism, which is an unselfish concern for others. Actruism is an apt word, as an antonym, as his actions are the opposite of those of an altruist, as his behaviour is a self-serving "act".
Points: 398