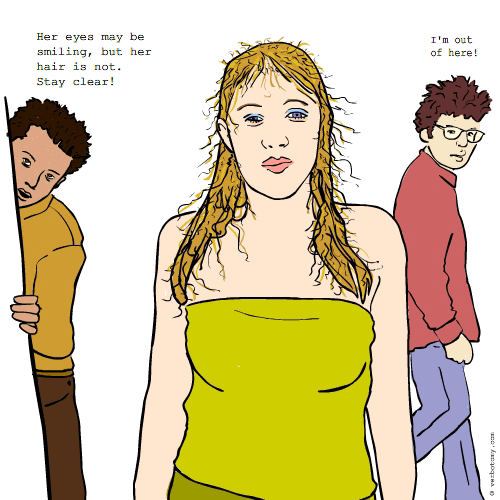 DEFINITION: v. To assess an individual's current mental state, or identify hidden personality traits, through careful analysis of their hairstyle. n. A method of psychoanalysis based hairdos and don'ts.
Hairoscopy
Pronunciation: Hair-os-copy
Sentence: I used my super cool hairoscopy skills to determine what type of person you are.
Etymology: Hair + scope
Points: 410
Voted For!