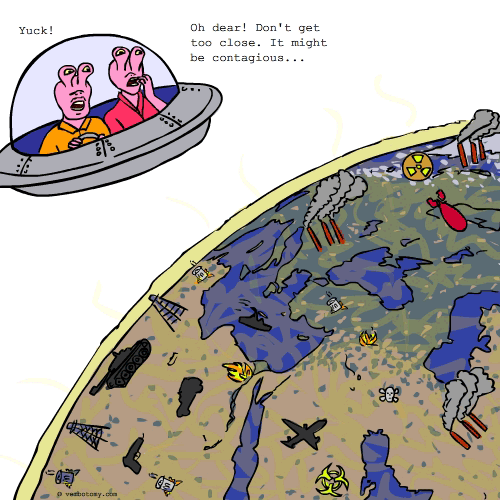 DEFINITION: n. A sick planet which has a cold, a fever, and some kind of weird infection. v. To be worried sick about the health of the planet, because you know the problem is really the people.
Envirusment
Pronunciation: en-VYE-rus-mehnt
Sentence: What had once been a pristine world, devoid of any kind of pollution or environmental upheavals has suddenly developed a severe envirusment, a world where every corner was feeling the effects of enviro sickness.
Etymology: Blend of 'environment' (The circumstances or conditions that surround one; surroundings) and 'virus' ( the causative agent of an infectious disease)
Points: 584