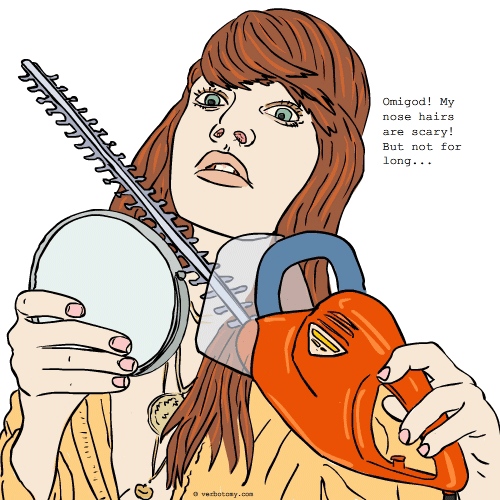 DEFINITION: n. A tool which has been re-purposed and is now being used (perhaps unsafely) to perform a completely different function. v. To use a tool for a different purpose than for which it was originally designed.
Skimprovise
Pronunciation: SKIM-pro-vyz
Sentence: Even at risk of life and limb in using tools and devices dangerously to save a few pennies, Maribel would often skimprovise, sometimes even endangering those around her.
Etymology: Blend of 'skimp' (To provide for or supply inadequately; be stingy with) and 'improvise' (to make, provide, or arrange from whatever materials are readily available)
Points: 737