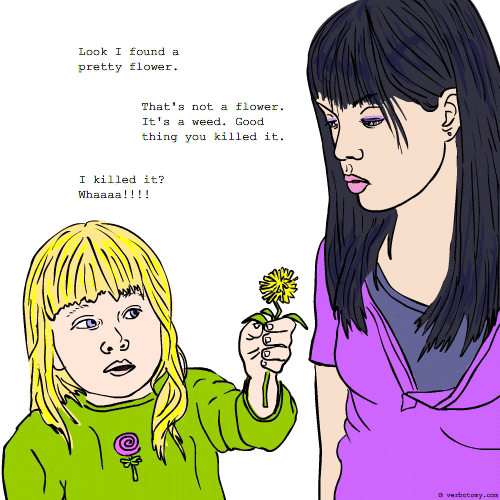 DEFINITION: v. To see joy and beauty where others only see complications, trouble and weeds. n. A moment of delight which dissipates as soon as it is shared.
Boophoria
Created by: artr
Pronunciation: boo-fawr-ee-uh
Sentence: Her parents spent a lifetime building her self-esteem, praising her every utterance, every action. It all came crashing down as she opened her mouth on the stage of American Idol. All she wanted was to share her "wonderful" talent. Now she is in a state of boophoria. Big frigging thanks Mom & Dad!
Etymology: boo (an exclamation of contempt or disapproval) + euphoria (a state of intense happiness and self-confidence)
Points: 617