Verboticism: Inchamprehensible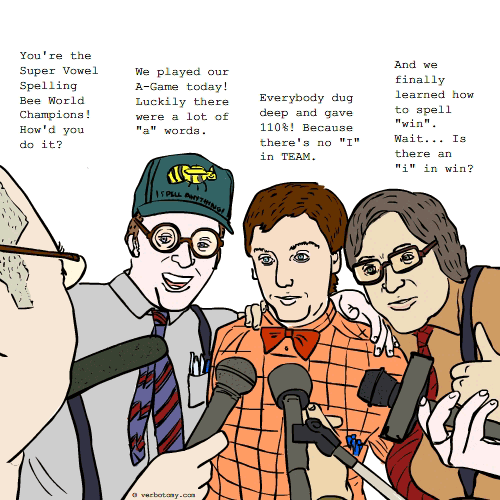 DEFINITION: v., To speak in an inspirational but perhaps incomprehensible manner by stringing together a series of grunts and clichés. n., An inarticulate TV or radio, post-game interview, typically given by a panting, toothless, sweating, verbally-challenged, and hugely overpaid, athletic superstar.
Inchamprehensible
Created by: artr
Pronunciation: in-champ-pri-hen-suh-buhl
Sentence: All too often at televised sporting events the winner is interviewed the moment the victory is won. The resulting blather is usually inchamprehensible.
Etymology: champ (a person who has defeated all opponents in a competition or series of competitions) + incomprehensible (impossible to understand or comprehend)
Points: 407