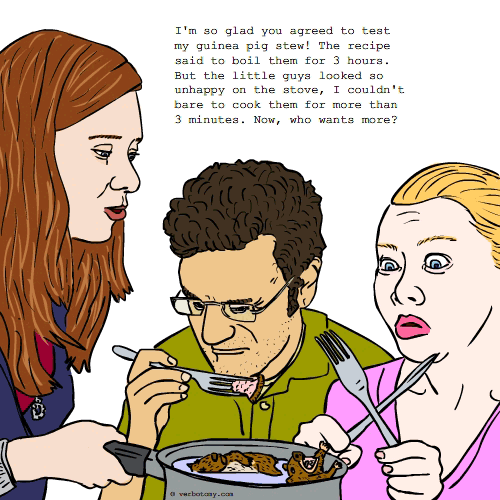 DEFINITION: v. To prepare or process food in a manner that renders it unpalatable, indigestible and completely inedible. n., Food which has been prepared in such a way that it is unfit for human, or even non-human, consumption.
Sheeshkebab
Pronunciation: sheesh ke bab
Sentence: When Stephanie got creative in the kitchen, it was frightening. Her lamb kebabs became sheeshkebabs when she'd experiment with various rodents as a main course. What's next, Green eggs & Hamsters? Yuck!
Etymology: Shish kebab (cubes of meat marinated and cooked on a skewer usually with vegetables)& Sheesh (interjection used to describe disgust or distaste)
Points: 440