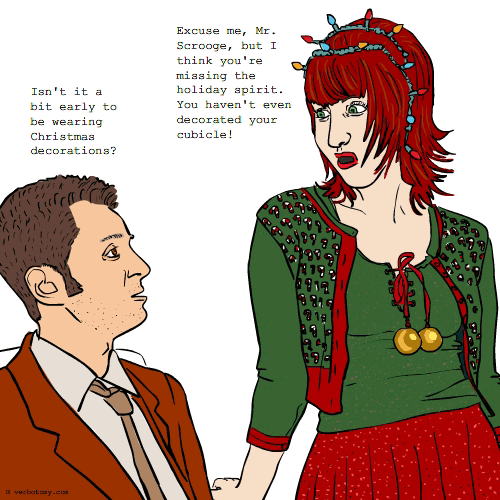 DEFINITION: n., A person so enamored with the holidays that they don't just deck their halls and home, but they also decorate their car, their cubicle, their pets, and themselves. v., To obsessively decorate according to seasonal holidays.
Holidazzler
Pronunciation: HOLL-uh-dazz-lerr
Sentence: Jeff didn't realize he had married a holidazzler until it was too late, and now every festive occasion was marked by decorations covering every square inch of their split-level rancher---inside and out!
Etymology: A combination of "holiday", any generally accepted occasion for celebration, and "dazzle", meaning in this case to overpower with a bright and spectacular display.
Points: 500