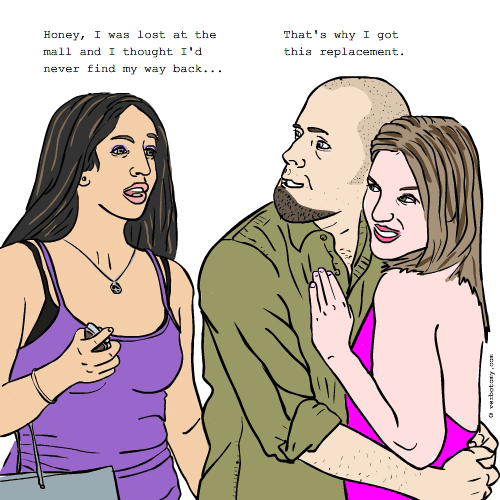 DEFINITION: v., To find a lost item immediately after purchasing a replacement. n., An item which is lost and cannot not be found unless a replacement is purchased.
Duplidipity
Pronunciation: dew-pleh-DIP-eh-ty
Sentence: Webster beamed with the duplidipity that had come his way when he got a new pair of house slippers to replace his old 'lost' pair and then found the old ones where they'd fallen behind some boxes in his closet.
Etymology: Blend of 'serendipity' (n. the faculty or phenomenon of finding valuable or agreeable things not sought for)and 'duplicate' (adj. being the same as another)
Points: 413