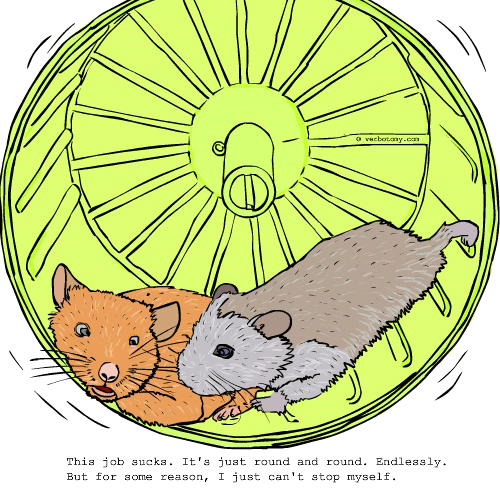 DEFINITION: n., A person who diligently and persistently complains about their work. v., To enjoy bellyaching about your job so much that you would never consider quitting.
Moandrone
Pronunciation: mone drone
Sentence: Sherry was a moandrone. She endlessly complained about everything at work. Her peers called her Moana Lot behind her back and many had told her she should quit if she hated it so much. But truth is, despite it all, she had found the perfect job at the distillery. She was now officially called a whine taster...
Etymology: Moan (complain,indicate displeasure/discomfort) & Drone (an unchanging intonation;someone who takes more time than necessary, lags behind)
Points: 491