Verboticism: Fashionticipate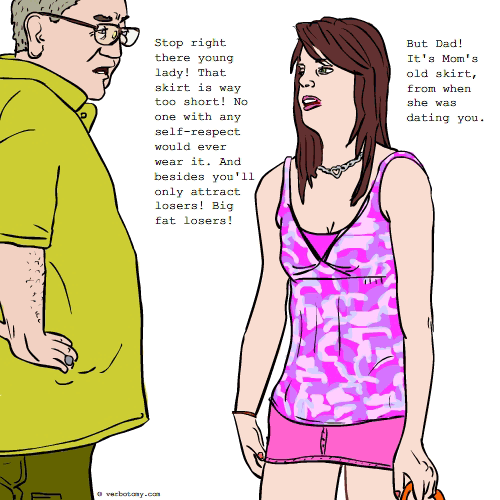 DEFINITION: n., A fashion item so old that it has gone out of and come back into style. v., To save outdated clothing hoping that it will come back into style.
Fashionticipate
Pronunciation: fash-en-TISS-eh-payt
Sentence: Ignoring the criticism she took from so many people, Eloise continued fashionticipate, not only shopping in used clothing stores, but saving her mothers discarded clothing as well, fully expecting last years styles to one day become top fashion again.
Etymology: Blend of the words 'fashion' and 'anticipate'.
Points: 404