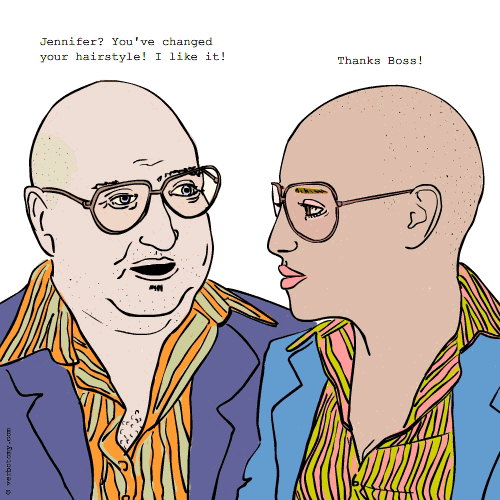 DEFINITION: v. To seek approval from your boss by emulating their style, mannerisms or affectations. n. A person who copies their boss's style in order to win favor.
Honchpaunch
Pronunciation: honch ponch
Sentence: When the new boss arrived, he was a portly gent and since everyone else was a thin reed, Freddy decided to eat Big Macs every lunch hour and drink beer after work so that he could gain weight and emulate the boss. He was so successful at developing his honchpaunch, that he had to wear a honchoponcho to cover it up.
Etymology: Honch (Sp.honcho-head person;boss;one who oversees workers) & Paunch (protruding abdomen)
Points: 542