Verboticism: Terrainfirma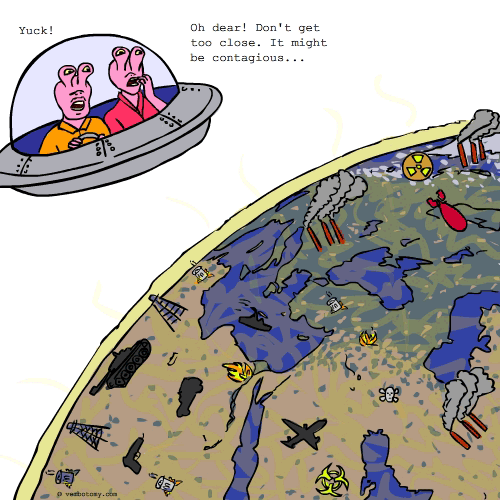 DEFINITION: n. A sick planet which has a cold, a fever, and some kind of weird infection. v. To be worried sick about the health of the planet, because you know the problem is really the people.
Terrainfirma
Created by: artr
Pronunciation: ter-uh-in-furma
Sentence: Harry hates that the planet is in such dire straits but there aren't any real options but to continue to live on terrainfirma.
Etymology: terra firma (firm ground/earth) infirm (sick/weak)
Points: 788