Verboticism: Tubearthculosis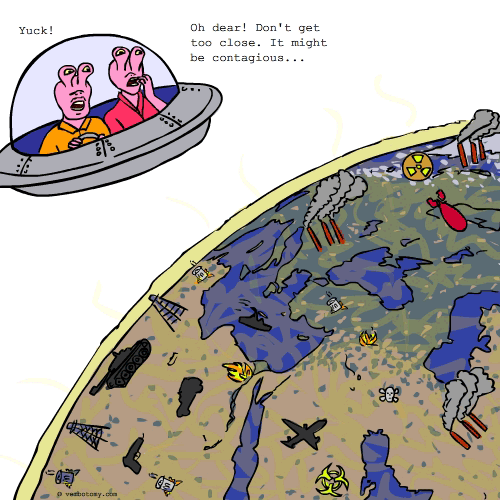 DEFINITION: n. A sick planet which has a cold, a fever, and some kind of weird infection. v. To be worried sick about the health of the planet, because you know the problem is really the people.
Tubearthculosis
Pronunciation: toob erth kul os is
Sentence: The aliens avoided our planet once they determined it had developed tubearthculosis. It was the only explanation for the poor air quality and inability of most Earthlings to breathe properly.
Etymology: Tuberculosis (infection transmitted by inhalation or ingestion of tubercle bacilli and manifested in fever and small lesions (usually in the lungs but in various other parts of the body in acute stages) and makes breathing very difficult) & Earth (our Planet)
Points: 623