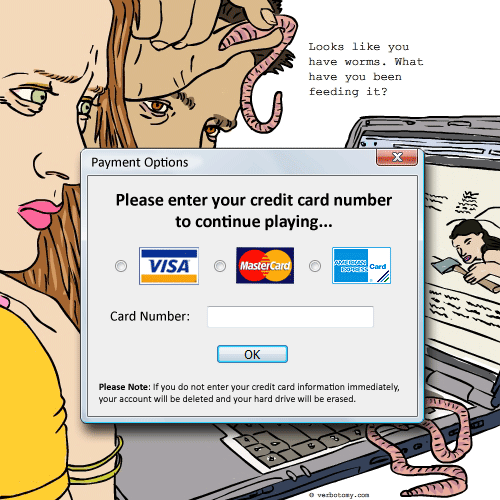 DEFINITION: n. A self-deprecating computer virus which is constantly changing its identity due to problems with its logic and/or self-confidence. v. To randomly change your tune, just so you can bug other people.
Zigfrag
Created by: artr
Pronunciation: zigfræg
Sentence: Jim's computer is infected with a virus. He never knows how it will show up as it zigfrags its way through the operating system. He'll type a command, watch the spinner and see what happens this time. Yesterday it erased most of his family photos. Today it emailed a porn link to everybody in his address book. Can't wait to see what tomorrow brings.
Etymology: zigzag (with frequent sharp turns from side to side) + frag (fragment)
Points: 1064