Verboticism: Fadvicesquad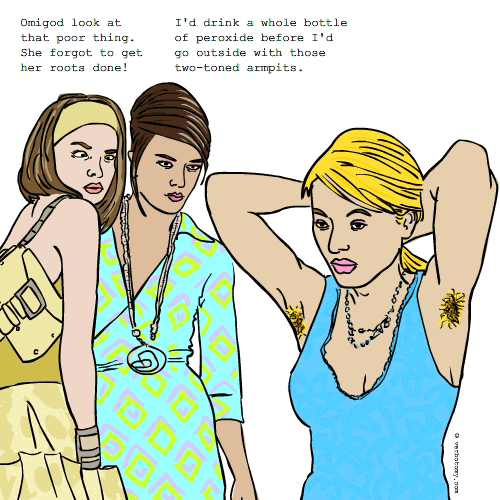 DEFINITION: v. To tease, ridicule or twitter about someone who has made a fashion mistake. n. A materialistic twit who feels it's their duty to inform others when fashion standards have not been met.
Fadvicesquad
Pronunciation: fad vys skwod
Sentence: Muffy & Snooki were self appointed fashion gurus and Brand snobs in their school. They formed the fadvicesquad who were utterly unafraid to give their opinions on how people looked, what they were doing wrong and where they needed to improve to be in the "In" crowd. Behind their backs, the other kids called the "Joan & Melissa without the Red Carpet". That was being mean to Joan & Melissa!
Etymology: Fad (trend,craze,passing fashion) & Advice (suggestion, remedy)& Wordlay on Vice Squad (a police group to enforce laws against gambling and prostitution)
Points: 659