Verboticism: Eliminanxious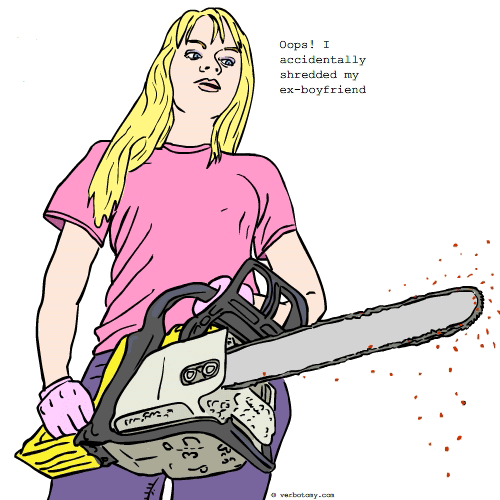 DEFINITION: v. To fret and worry after the accidental trashing of an important document, file or friend. n. The state of anxiety caused by an accidental deletion.
Eliminanxious
Created by: artr
Pronunciation: iliməang(k)shəs
Sentence: Every time Trish sits down at her computer she fears that she will accidentally delete an important document that she can hardly do any work. She is so eliminanxious that she has a attaché full of thumb drives and CDs with back-ups of her data and stacks documents she has printed "just in case".
Etymology: elimination (completely remove or get rid of something) + anxious (experiencing worry, unease, or nervousness)
Points: 596