Verboticism: Misstraction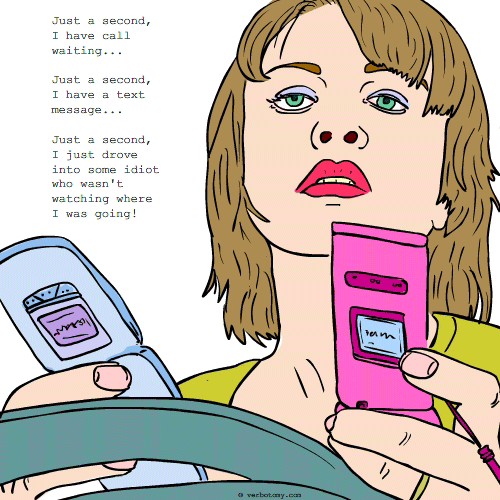 DEFINITION: n. A person who engages themselves in several different communication channels at the same time, without paying attention to any of them v. To constantly switch your focus between cellphone calls, text messages, emails, and anything else that beeps.
Misstraction
Pronunciation: mis trak shun
Sentence: The new distracted driving laws were meant for people like Avis. She was always in a state of misstraction while driving, texting, phoning and e-mailing at the same time...usually while applying makeup and drinking coffee. Her car was full of dents...a body shop's delight.
Etymology: Miss (fail to reach or get to) & Distraction ( the act of distracting; drawing someone's attention away from something;an obstacle to attention;an entertainment that provokes pleased interest and distracts you from worries and vexations)
Points: 536