Verboticism: Prodnoticate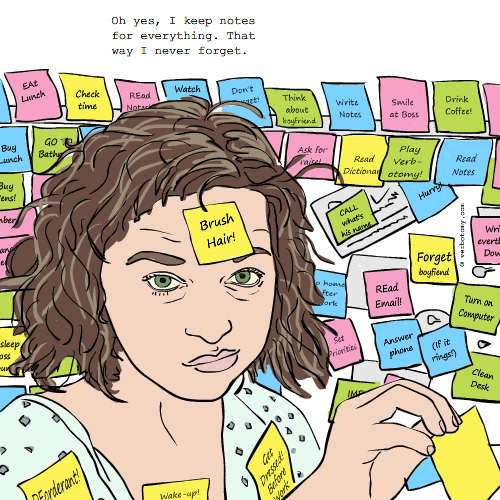 DEFINITION: v., to post sticky notes all over the place, including sticky notes to remind you to read the previously posted sticky notes. n., an obsessive compulsive dependency on sticky notes.
Prodnoticate
Pronunciation: Prod-not-icate
Sentence: Carol drooled as the waiter read back her order: "Garlic bread with cheese ... Gnocchi with pesto ... a side order of prodnotication with pencil shavings. 6H or HB?"
Etymology: Prod - To poke; remind. Note - to make particular mention of in writing. Suffix
Points: 476