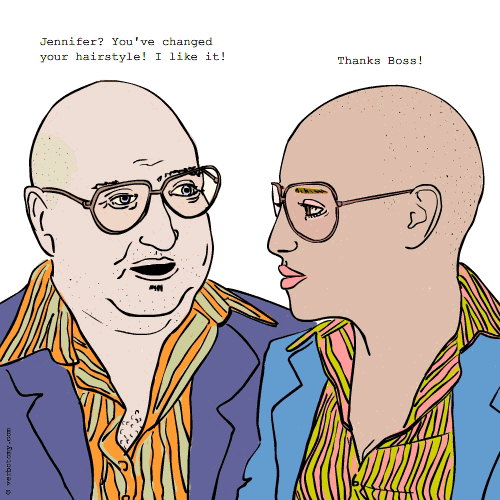 DEFINITION: v. To seek approval from your boss by emulating their style, mannerisms or affectations. n. A person who copies their boss's style in order to win favor.
Halopecia
Pronunciation: hay lo peesheea
Sentence: Wanting badly to mirror her boss' success, Haley started developing a severe case of halopecia. It was hairable to watch.
Etymology: Halo (an indication of radiant light drawn around the head of a saint; halo effect-The halo effect is a cognitive bias whereby the perception of one trait (i.e. a characteristic of a person or object) is influenced by the perception of another trait (or several traits) of that person or object. An example would be judging a good-looking person as more intelligent) & Alopecia (loss of hair (especially on the head) or loss of wool or feathers)
Points: 629