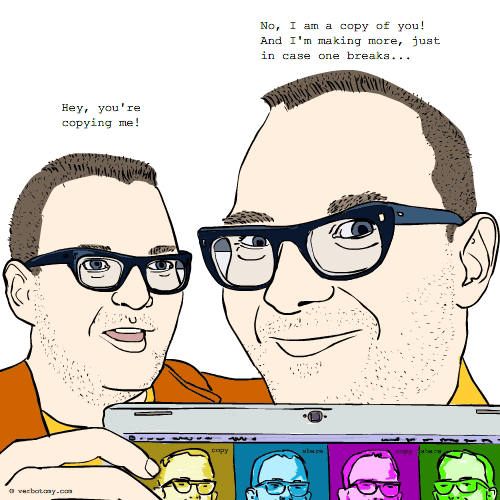 DEFINITION: v. To copy and share an idea, thing, or person because you think that it's so wonderful that everyone should have one. n. An open source clone.
Freepimp
Pronunciation: free pimp
Sentence: Josh freepimped his car, his girlfriend, and the videogame he created, so he ended up bankrupt and living on skid row.
Etymology: free-at no monetary cost; pimp-charging a fee for use. Thus giving away which usually needs to be bought.
Points: 410