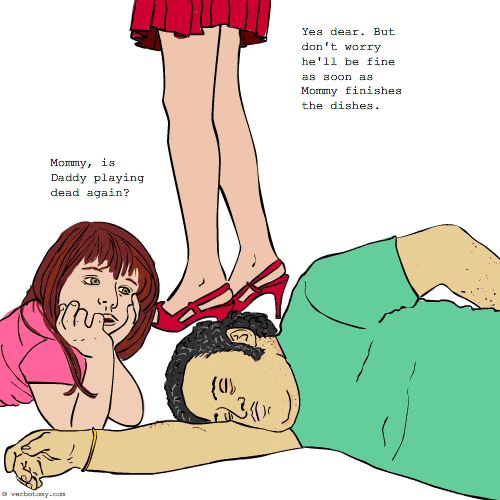 DEFINITION: v. To be physically overcome by a sudden illness, disability, or even death when asked to participate in unrewarding activities -- like work, or household chores. n. A person who gets sick when asked to work.
Workolepsy
Created by: artr
Pronunciation: wərkəlepsē
Sentence: Whenever the subject of chores comes up Ralph develops a strange condition where he instantly nods off. He has tried his protest that it is a medical condition called workolepsy. The only problem is that every time he makes an effort to explain, he dozes off.
Etymology: work (activity involving mental or physical effort) + Narcolepsy (a condition characterized by an extreme tendency to fall asleep whenever in relaxing surroundings)
Points: 338