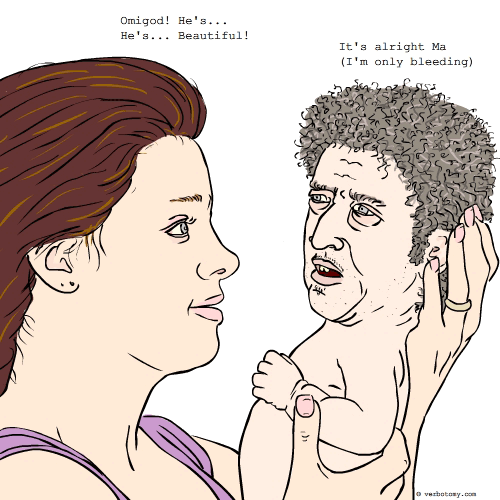 DEFINITION: n. The emotional connection between a mother and her child, which continues on through life despite all the protestations. v. To be loved by your mother and even though you complain about it a lot.
Mompudent
Created by: artr
Pronunciation: mämpyədənt
Sentence: Debbie can always count on her kids to be mompudent. If they expressed affection without a snide comment she would be concerned that something was drastically wrong.
Etymology: mom (one's mother) + impudent (not showing due respect for another person)
Points: 842