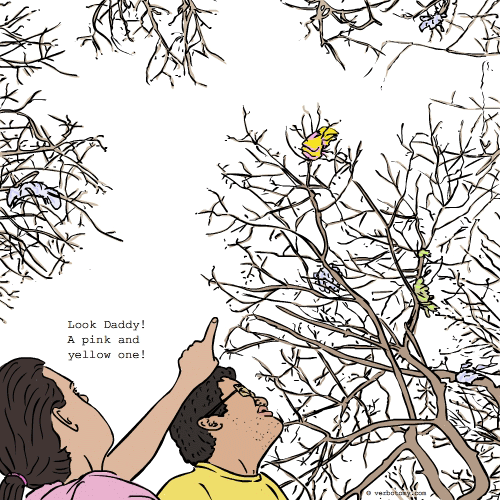 DEFINITION: n. The colorful array of plastic bags and other debris which blossom on the trees, thanks winter's whistling winds -- and a few careless neighbors. v. To watch your garbage caress the landscape, as it blows in the wind.
Litternity
Pronunciation: lit ter nit tee
Sentence: The runaway plastic bags caught in the Smith's now-bare maple tree were a display in multi-colors. More and more of them wedged in the branches each day. Once caught there, they never seemed to leave. The bright colors were on display for all litternity. Who knew when they were invented, that plastic bags would be used to decorate the landscape after they had carried home the groceries?
Etymology: Litter (rubbish;garbage;trash) & Eternity (time without end;a seemingly endless time interval)
Points: 932